A school educational programme for the promotion of health, aimed at children from 3 to 16 years old, to reduce the risks associated with cardiovascular health.
With a global vision for the promotion of health (total health), the SI! Programme consists of four basic, interrelated components: the acquisition of healthy eating habits, the development of physical activity, an understanding of the body and heart, and the management of emotions, as a protection factor against addictions.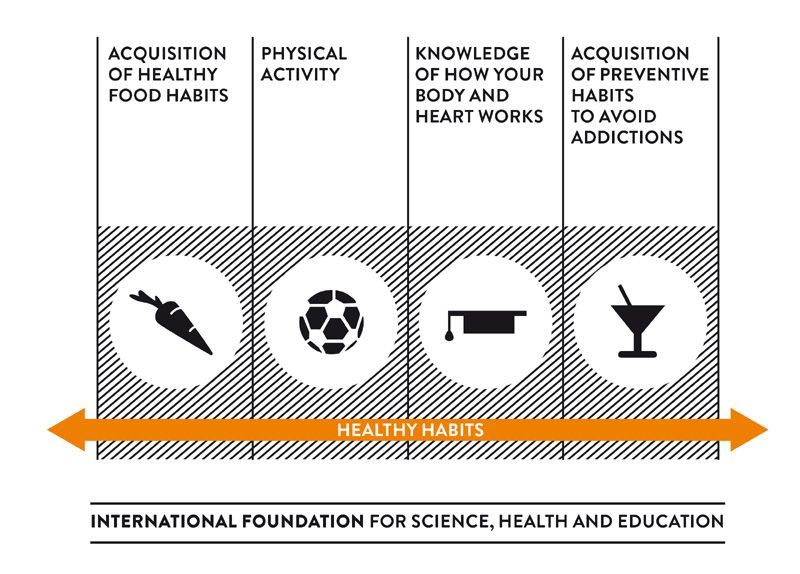 These basic lines are closely linked to personal growth. The SI! Programme therefore aims also to provide the individual with the skills and values needed to allow a child or young person to take positive action on his or her health throughout life.
With its focus firmly on the schoolchild, the SI! Programme offers school and family-based activities, training for primary and secondary teachers and the promotion of a healthy school environment.