The work consists mainly of repetitive routines that can be turned into habits. Cardio, a central character at this stage of the programme, motivates the children to look after their health.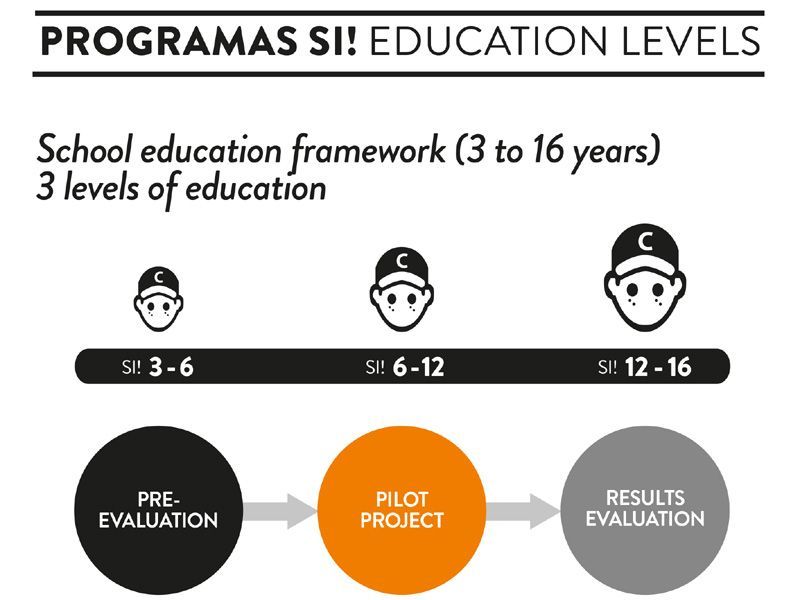 SI! programme in Pre-school Education
The SI! programme scientifically confirms the importance of education in healthy habits in 3 to 6 year olds.
The SHE Foundation continues to develop the SI! Programme in primary and secondary schools with the aim of scientifically validating the entire project and allowing expansion to cover the whole of compulsory education, which would undoubtedly have a significant impact on promoting cardiovascular health.
SI! Programme in the first cycle of Primary Education (6-12 years)
The programme seeks to encourage the acquisition of skills, attitudes and healthy habits through an intervention that encourages the children's critical thinking and decision-making abilities. This is currently in the process of being evaluated.

SI! Programme in Secondary Education (12-16 years)
This focuses on the promotion of self-efficacy to acquire and maintain healthy behaviour. This is currently in the process of being developed and piloted.